Shochu List
Information for shochus, including photos of bottles, spec sheets, and distillery information.
Tenshi no Yuwaku Imo Shochu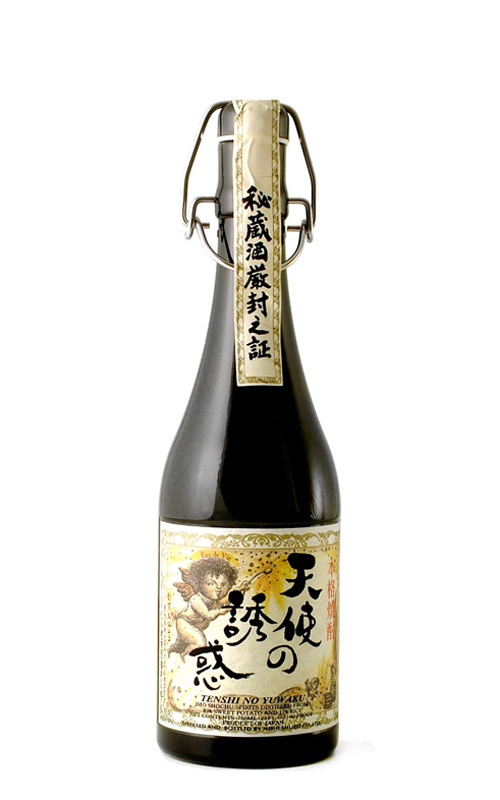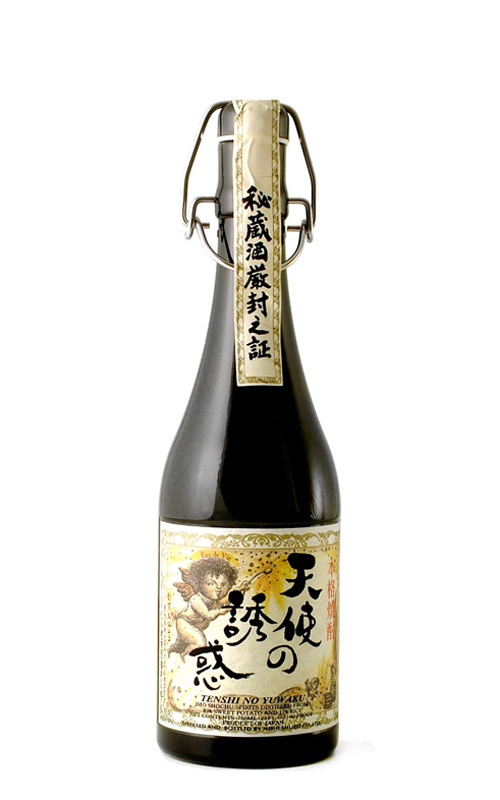 Tenshi no Yuwaku Imo Shochu
Type of Shochu: Otsu Rui
Main Ingredient: Sweet Potato, Rice Koji
Type of Koji-Kin: White Koji-Kin
Distillation Method: Single (Normal pressure)
Aged: More than 7 years
Alcohol by Volume: 40% (80 proof)
Food Pairings: Chocolate, Fruits, Dried Fruits    
Tasting Notes: A highly prized Imo Shochu aged in Sherry Barrels and made with premium sweet potatoes and white koji. Tenshi no Yuwaku has a thick and creamy texture, and a sophisticated and elegant aroma. Shares brandy and sherry characteristics, while retaining all the richness of a sweet potato genshu. The name Tenshi no Yuwaku (Angel's Temptation) is a reference to the "Angel's Share" (the quantity of barrel stored wine or whisky that evaporates during aging, which is said to be taken by Angels).
Awards: International Wine & Spirits Competition 2014 - Grand Gold Award
LA Wine & Spirits Competition 2014 - Gold Award
Monde Selection 2013 - Gold Medal
Size:750ml
Distillery: Nishi
Distillery Location: Kagoshima Prefecture
Founded: 1845   
Profile: Believing that good shochu, like a good harvest, is nothing less than a gift from the earth, Nishi Shuzo only uses potatoes and rice grown by local farmers. Additionally the brewery itself is surrounded by mountains, and thus they are blessed with good water.